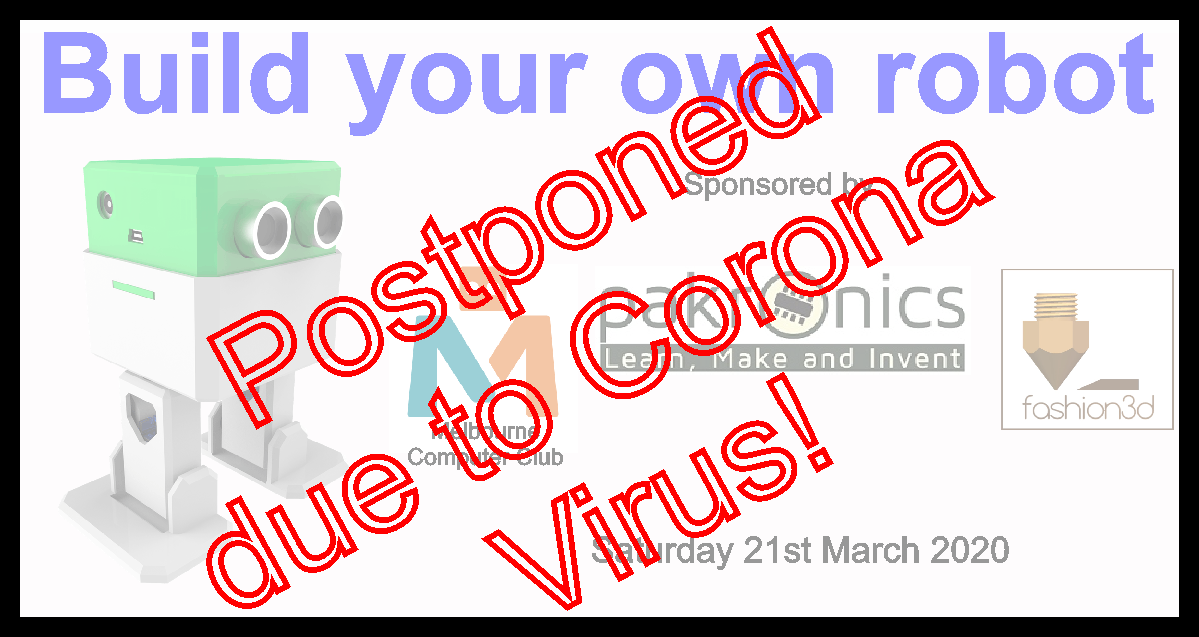 Unfortunately we have had to decide to postpone this event. People who have registered have been notified by email from Pakronics. Right now we have to err on the side of safety and do our bit to maintain social distancing.
Watch this space, we will be back!
March 21st is Arduino day, and we are celebrating with a workshop to build an OTTO robot. Arduino is a family of tiny microcontroller (electronics) modules that are popular with hobbyists. OTTO is a cute little robot who uses an Arduino for his "brain" and can be constructed in a couple of hours.
This is your opportunity to join your child in exploring robotics, coding and creativity together. At the end of the day you will go home with your own OTTO robot and know how to program him with many cool moves, including avoiding obstacles. Suitable for children from 12 to 92. Also very suitable for STEM teachers!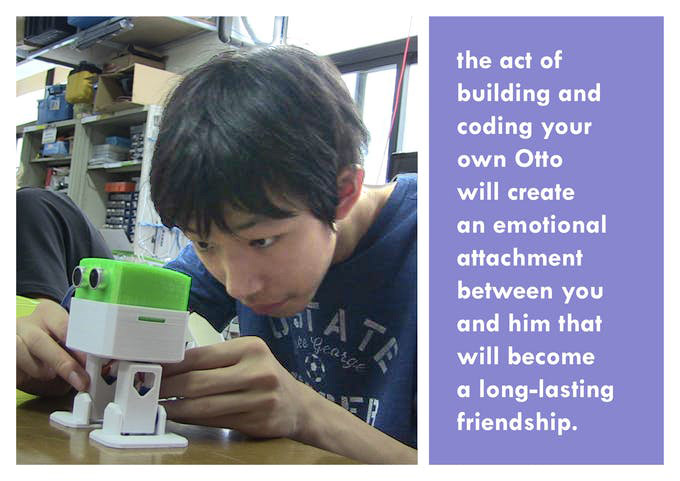 In this workshop you will:
Have fun building your own OTTO robot from a supplied Arduino OTTO kit (choice of 2 price levels) and a 3D printed case.
Learn how to install and run the Arduino programming tools (Integrated Development Environment, IDE) on your laptop.
Learn how to program OTTO using Arduino's text based programming language.
Take your OTTO home for hours of learning fun.
The workshop will be held at our club rooms at level 1, 479 Warrigal Road, Moorabbin (office building directly opposite Bunnings), on Saturday 21st March, 2020, at 9:45am (registration for a 10am start!) to 1pm.
Fees:
The fee includes all materials, plus free tea and coffee (self serve).
Space is limited! Click here to book now!
Click above to go to our co-sponsor's sign-up page. Note your email address may be used to send you infrequent information about Melbourne Computer Club
Our sponsors
This workshop is co-sponsored by Pakronics and fashion3d.
Warning! This can be very addictive!!
… and age does NOT confer immunity