Our Events
We regularly catch up to share ideas and work on our projects, and if you've got your own projects or ideas you'd like to work on or share, you're very welcome to join us.
You're very welcome to come to one of our events and see what inspires you.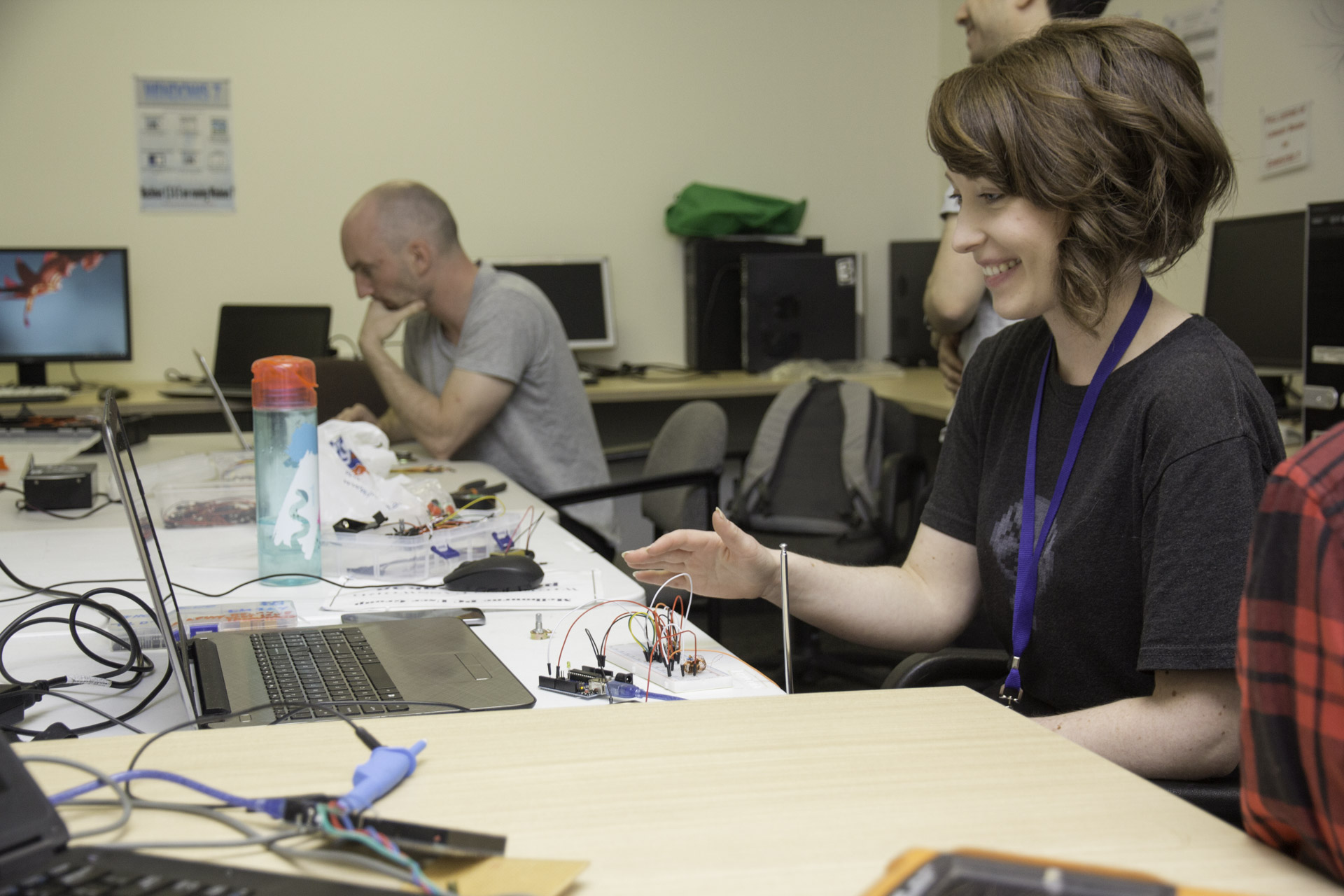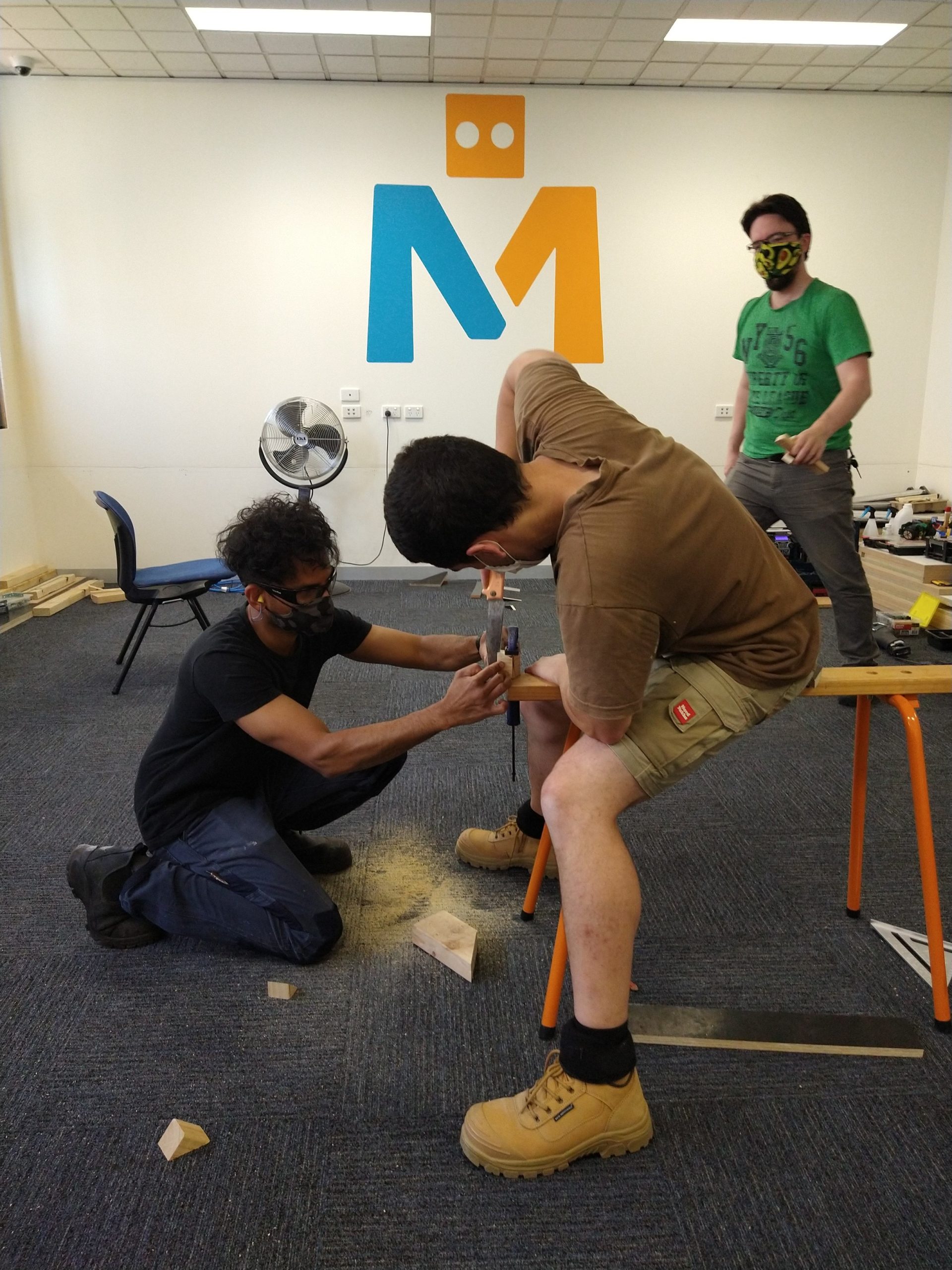 Sunday Sessions
Regular event times:
Every 2 weeks, 13:00-16:00, check the calendar for the exact date.
Our projects are many and varied.
We've built a theremin, both the analog one from way back and one based on Arduino.
We built an EMG(electromyography) amplifier, which lets you measure the electrical pulses from your arms.
We've worked on a floppy disk based music generator which uses the vibration from the stepper motors to make music, the more old school the song that's played, the cooler it sounds.
We've built a retro arcade table using a recycled coffee table, a Raspberry Pi and some custom controls.
We've built an interactive picture frame, by repurposing a LED monitor and using some woodworking skills.