Past event. Please visit again for upcoming events
18:45 - 21:30
Wednesday 2nd May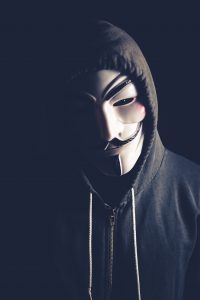 With the recent revelation about Facebook, Cambridge Analytica and Trump, most of us are thinking more about our online privacy and security than ever before. We have seen the spotlight shone on Mark Zuckerberg, and revelations of how Facebook data on ordinary citizens was allegedly used by Russia to target individuals with political propaganda.
On 2 May our special guest speaker will be Dr Jake Goldenfein from Swinburne University.
Dr Goldenfein is a respected expert on topics around the intersection of law and technology, with special interest in such issues as online privacy and the automation of legal action through "smart contracts".
Dr Jake Goldenfein
Swinburne University

He is also concerned with distributed ledger technologies, most famously BitCoin, and their long-term impact. Dr Goldenfein's work also embraces the effect digital technology is having on copyright and intellectual property rights in, for example, the music industry.
Dr Goldenfein is a board member of the Australian Privacy Foundation. He is widely published, most recently in The Conversation with an article "Close up: the government's facial recognition plan could reveal more than just your identity".
We are proud to have Dr Goldenfein as guest speaker at our 2 May meeting. He will be discussing the recent Facebook/Cambridge Analytica scandal and its likely  impacts on online privacy going forward. There will be plenty of opportunity to ask questions.
The meeting starts at 18:45. After a welcome address we will go straight to the guest speaker. There will then be some club business before a break for refreshments and socialising. After the break we will draw the raffle. First prize is a Google Home Mini. There will be a technical presentation by a club member, George Skarbek, about getting the most out of Solid State Drives and some money saving tips on avoiding the "lazy tax".
Non-member of Melbourne PC User Group are welcome to attend this meeting and up to 2 other club events before joining. Melb PC membership gives you access to a range of benefits, including free computer help, Special Interest Groups ranging from genealogy to photography, robotics to home automation. Membership is just $95 p.a., less for concessions.
Finding Us
Melbourne PC User Group Inc.,Level 1, Suite 26, 479 Warrigal Road,
Moorabbin, Victoria, Australia. 3189 — opposite Bunnings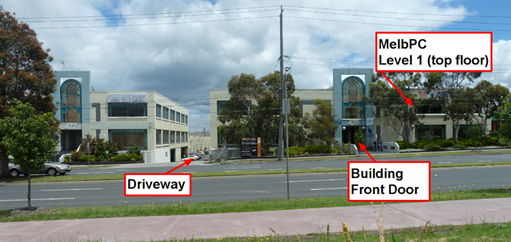 Plenty of visitor parking available at the rear of the building.